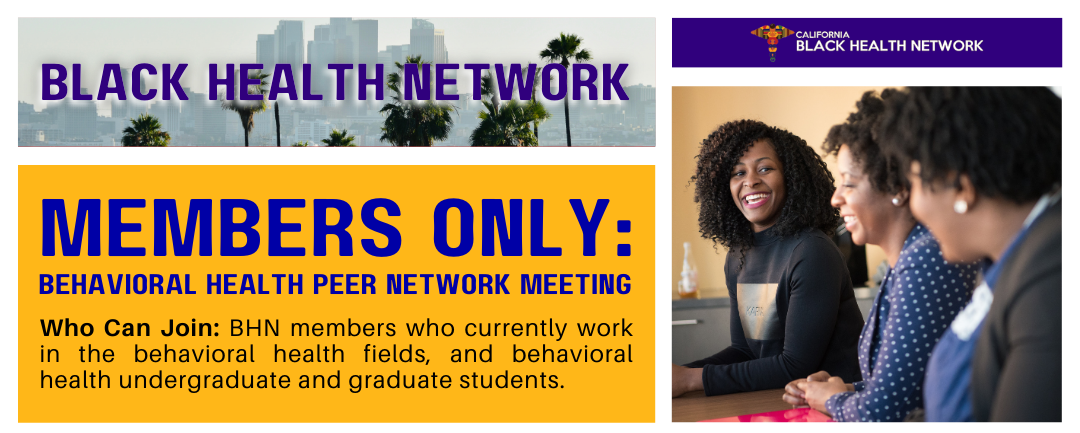 Behavioral Health Peer Network Meeting
232
232 people viewed this event.
Behavioral health professionals, and behavioral health postsecondary and postgraduate students will use this informal space to do the following: network with peers, suggest and plan events on behalf of the California Black Health Network (CBHN), share resources, and uplift the need for Black Californians to have access to effective behavioral health care. To improve the health and social outcomes of Black Californians living with mental illness, peer network members will also work to determine best practices in the behavioral health field and discover ways to apply new skills in their extended networks, workplaces, and communities. Members must share CBHN's values and showcase openness, honesty, and confidentiality.
Who Can Join: BHN members who currently work in the behavioral health fields, and behavioral health undergraduate and graduate students.
Additional Session Dates:
7/13, 9/14, 11/9