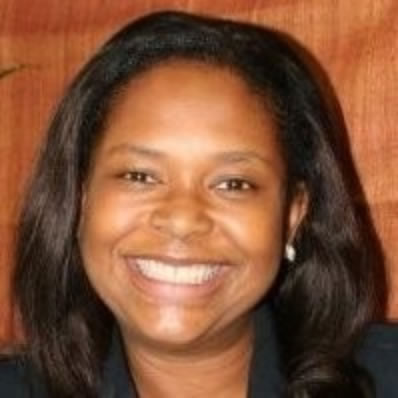 Brenda Shipp is the Chief Operating Officer of WellSpace, a federally qualified health center in the Sacramento region. In her role, she creates strategic alliances with organization leaders to effectively align with and support key business initiatives. In addition, she builds and retains high performance teams by hiring, developing and motivating skilled professionals. Ms. Shipp serves as the internal leader of the organization:  Coordinate the annual operations plan and budget. She also leads the performance management process that measures and evaluates progress against goals for the organization. Her role also includes providing all staff a strong day-to-day leadership presence; bridging operations and support an open-door policy among all staff.Prior to joining WellSpace Health, Ms. Shipp was the Chief Operating Officer of Lifelong Medical Care in Berkeley, CA. She holds a MBA in Business Administration from St. Mary's College, Moraga, CA.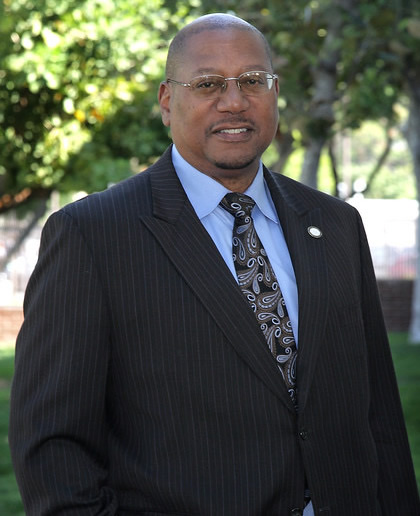 Mr. Carl A. McLaney, MPA was appointed as the Vice President of Finance and Chief Business Officer for Charles R. Drew University of Medicine and Science on October 5, 2015.  Mr. McLaney is responsible for the Office of Finance, Office of Budgets and Planning, the Department of Human Resources, the Department of Information Technology, the Office of Risk Management, Campus Safety and Facilities.
Mr. McLaney was appointed in 2008, as Deputy Director for the Office of Statewide Health Planning and Development at Cal Mortgage Loan Insurance Division, with a high level of expertise in the areas of real estate finance, development of housing and health facilities, bond and credit enhancement financing, and the business operations of healthcare facilities.  He has a proven track record of leadership, with strong administrative skills and financial acumen.  As Deputy Director, Mr. McLaney has approved more than $1.5 billion in healthcare facility project financing and has overseen an increase of more than $30 million in the Program's fund balance.
Prior to Cal-Mortgage, Mr. McLaney served as Special Assistant to the Executive Director of the Century Freeway Housing Program in the greater Los Angeles area.  The Housing Program added more than 8,000 units of affordable housing into the Los Angeles communities.  During his tenure with the Housing Program, Mr. McLaney worked on the disposition of single and multi-family housing developments, multi-family housing development financing, and the financing of special use projects.
Mr. McLaney has a Master's of Public Administration degree from the University of Southern California, Sol Price School of Public Policy; and obtained his Bachelor of Arts degree from San Francisco State University, Department of Communication Studies.  Mr. McLaney's other academic accomplishments and community involvement include: USC/Sierra Health Foundation Leadership Program, Alumnus; and USC Minority Program in Real Estate Finance & Development, Alumnus; University of California, Davis Research & Education Advisory Board, Reducing Health Disparities; California Black Health Network, Board Member; Black Advocates In State Service, Statewide Coordinating Council President; and the California Civil Rights Coalition, Organizational Member.  Mr. McLaney has also served as a member of the UC Davis Medical Center Community Advisory Board and is former Co-chair to the Sacramento Valley Organizing Community.
Dr. Auleria Eakins, is a native of Los Angeles, California, she is a graduate of the University of Southern California where she earned a Doctorate of Education with focus on Organizational Change and Leadership. Dr. Eakins also completed studies at California State University Dominguez Hills where she received a Bachelors degree in Health Care Management and Masters of Public Administration.
Dr. Eakins is currently employed by L.A. Care Health Plan as Manager, of Community Outreach and Engagement. In this role, she is responsible for the health plans eleven Regional Community Advisory Committees, and building collaborative partnerships designed to garner community insight into health disparities and health access issues.
Dr. Eakins currently serves as board member of the University of Southern California School of Social Work Advocates for African American Elders, Phenom Girls Inc. an empowerment organization for young girls and the Ohana Center of Antelope Valley, which supports children with special needs and at-risk families. Auleria is co -founder of Mixed Methods Consulting, which specializes in support to non-profit organizations in the areas of capacity building, program development, and Diversity and Inclusion. Dr. Eakins has devoted the past 20 years volunteering her time to issues of health advocacy, mentoring young women, and education. Dr. Eakins has been noted as a "connector" and continues to lend her talents, experience and expertise to further advance diversity, equity and inclusion, public policy and "Voice" for marginalized communities through out Los Angeles County.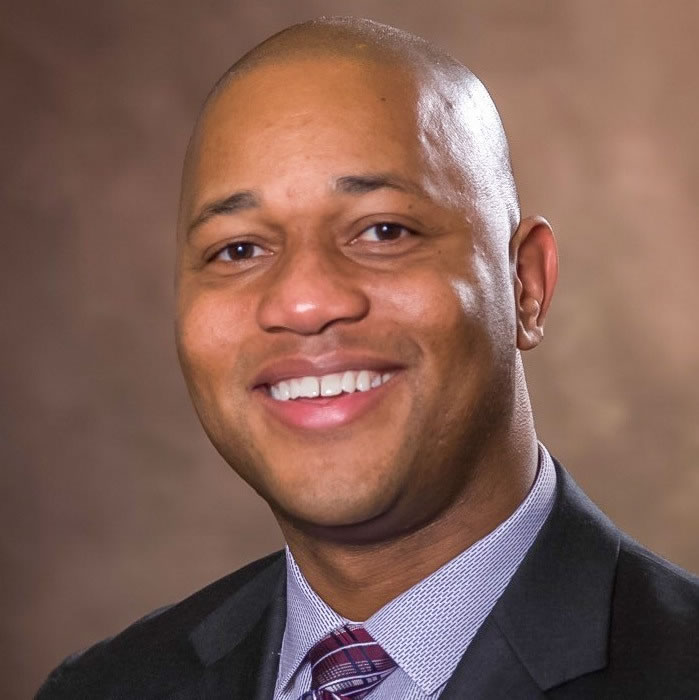 Terry Wooten
Executive Committee
Terry Wooten joined Mission Hospital in November 2016 as the Vice President of Operations – Support Services. Wooten is responsible for overall planning, development, coordination, implementation, and management of all administrative functions, services, and related business development activities in order to drive market responsive support services. He will be focused on ensuring high levels of customer service, strong physician partnerships and an engaged workforce in the delivery of care and services.
Wooten previously served as Vice President of Clinical Supply Chain at St. Joseph Health where he oversaw the Clinical Supply Chain and the Department of Clinical Effectiveness. He was responsible for working with physicians, clinical leaders and the executive teams at St. Joseph Health's 14 ministries to develop and implement supply chain strategies that focused on clinical effectiveness and patient outcomes. Prior to this role, Terry served for 10 years as the Business Director of Surgical Services & Endoscopy at St. Joseph Hospital in Orange, California.
Wooten received his Master of Health Administration from the University of Southern California, and has been a presenter at many health care conferences covering a variety of topics. He resides in Laguna Niguel and is involved in various charitable activities in the local community.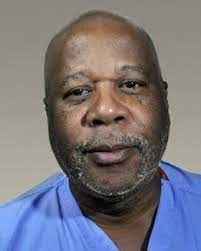 Dr. Nathan Allen is a graduate of U.C. Davis School of medicine. His post graduate training in obstetrics and gynecology was at the Charles Drew post graduate school of medicine in Los Angeles California. He is board certified in obstetrics and gynecology and a fellow in the American congress of obstetrics and gynecology. He has taken numerous post graduate courses in minimally invasive surgical techniques and is a member of the American Association of Gynecological Laparoscopists. In December 2011 and 2012, Dr. Allen was listed as a "Top Doctor" as chosen by other physicians in Sacramento Magazine. He is affiliated with both Mercy General and Sutter Memorial Hospitals.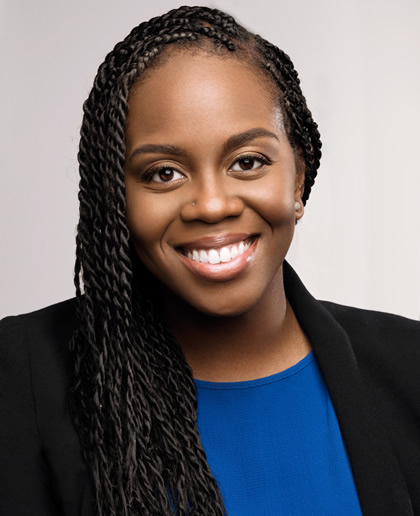 Ashley Atkins
Executive Committee
Ashley Atkins is currently a Vice President at Edelman. In her role, Ashley focuses on public relations in the health sector, with an emphasis on DEI, strategic partnerships, and community engagement. Ashley has 15+ years of marketing and communications experience in the for-profit, nonprofit and government sectors. She has a relentless enthusiasm for helping organizations find their voice, creating conversation around stories with impact and fostering change through intentional communications that drive people to action. Prior to joining Edelman, she was Vice President of Public Relations at Ogilvy after many years in the social impact space focusing on veteran homelessness, pancreatic cancer and IBD. A native of Los Angeles, Ashley is a graduate of Emory University in Atlanta, GA and received her DEI Certification through Cornell University.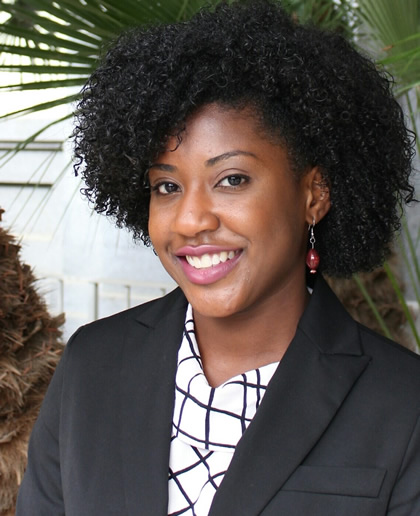 Dr. Debra Cooper received her undergraduate degree in psychology from Duke University and her PhD in Neuroscience from Emory University. Her graduate research focused on studying treatments for drug addiction. After receiving her doctorate, she continued doing research in drug addiction as a postdoctoral fellow at the University of Texas Medical Branch at Galveston. In 2014, Dr. Cooper was selected to serve as a California Council on Science and Technology (CCST) Policy Fellow where she was placed in the California State Senate Office of Research. She has since continued working for the California State Legislature with a role as a Principal Consultant for the California State Senate Appropriations Committee and currently as the Chief Consultant for the California State Assembly Human Services Committee.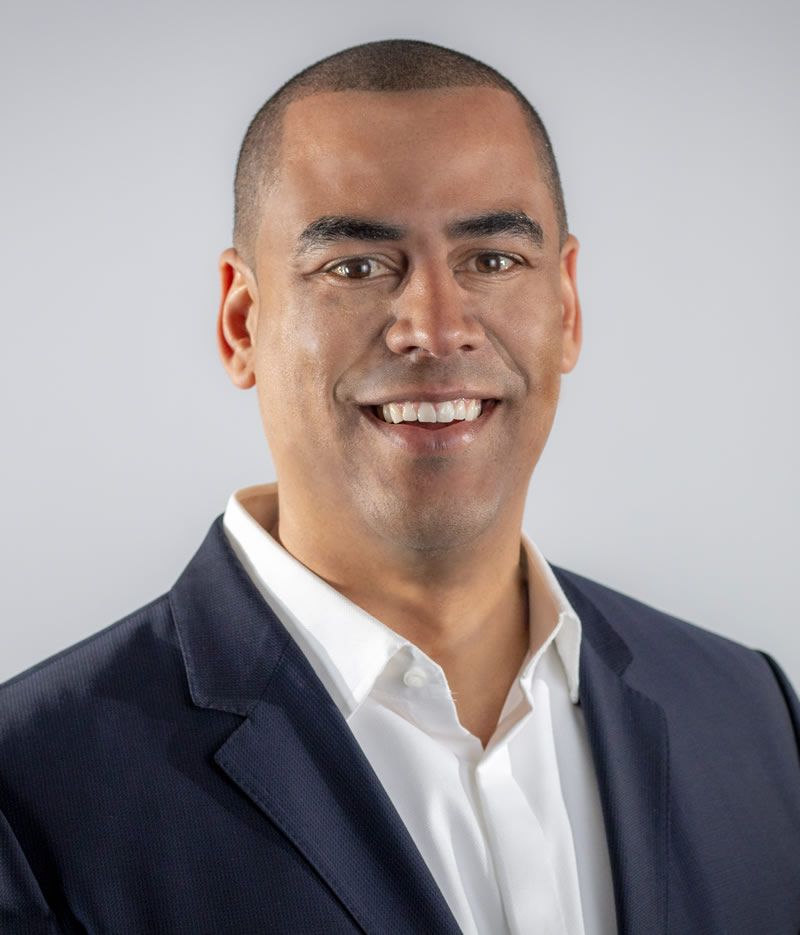 Channing is an experienced marketing and management executive. Driven by his passion for helping people and companies achieve growth objectives, he takes pride in providing leadership and guidance to his teams.
As the Vice President of Marketing, he currently leads Laserfiche's global marketing organization including brand, public relations, digital, creative, events, product marketing, industry marketing, and customer experience teams. Prior to joining Laserfiche in 2016 he worked for inflight internet provider, Gogo and at top marketing agencies representing clients including Microsoft, Verizon, Delta Airlines, Coke & P&G.
Channing earned his bachelor's degree in business administration with a concentration in marketing from Clark Atlanta University. He sits on the diversity equity and inclusion council at Laserfiche and volunteers his talents and time at local non-profits in the southern California area.
Channing brings to CBHN his ability to set the strategic vision and detailed roadmap for the organization's brand and marketing efforts across all channels.
His motto "take care of business and business will take care of you" fuels his professional and personal life. When not working, Channing if focused on breaking generational curses, living a loving and lasting life with his wife and on raising four smart, strong black children.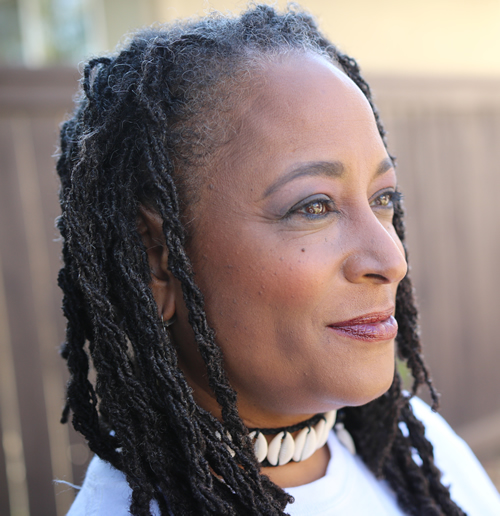 Dr. Kristee Haggins (Pronouns: she/her/hers) is a community healer, Africancentered psychologist and professor who takes a holistic approach to healing mind, body, spirit and community. She received her B.A. in Psychology with Honors from the University of Southern California and her M.A. and Ph.D. in Counseling Psychology from The Ohio State University.
Dr. Haggins has had a multifaceted career as a clinician, educator, consultant, trainer, and administrator. She worked for 18 years at UC Davis in Student Health and Counseling Services, where she was the Director of Training and for five years at the California Institute for Behavioral Health Solutions (CIBHS), as part of their Health Equity Team.
Dr. Haggins is a founding member and President of Safe Black Space, a developing non-profit focused on healing Black people from racial stress and trauma. She along with a team of volunteers, facilitates monthly community healing circles for people of African ancestry. In addition, she is a trainer for Emotional Emancipation Circles (EECs). For over 25 years Dr. Haggins has been dedicated to enhancing Black mental health and wellness.
Currently, Dr. Haggins is an Associate Professor at California Northstate University where she teaches doctoral level psychology courses in multicultural counseling, social justice, therapy skills, and supervision/consultation – facilitating the development of multiculturally competent future psychologists. She consults with and provides trainings and workshops to agencies, organizations, and universities on mental health, diversity issues, and trauma informed care with a racial lens.
Additionally, Dr. Haggins is the Representative for the Association of Black Psychologists (ABPsi) to the Advisory Board for the American Psychological Association (APA) Council of National Psychological Associations for the Advancement of Ethnic Minority Interests (CNPAAEMI) – Leadership Development Institute (LDI). She is also a Member of the Board of Directors for the California Black Health Network (CBHN).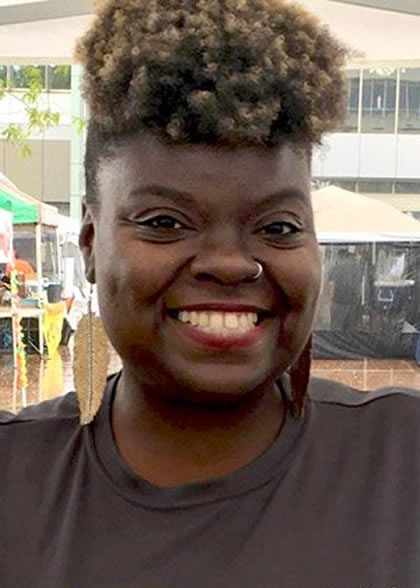 Gwenna Hunter is the Greater Los Angeles Community Engagement and Events Coordinator for Vegan Outreach.
Cianna Leatherwood, MD, MPH, is a Director of Clinical Research at Gilead Sciences and a physician who specializes in rheumatology. Her research and clinical interest focus on autoimmune diseases including Systemic Lupus Erythematosus (Lupus). She attended the University of California at Berkeley where she double majored in Molecular and Cellular Biology and Public Health. She obtained her medical degree from the Keck School of Medicine at the University of Southern California (USC), and completed internal medicine residency at the Los Angeles County-USC Hospital. She completed rheumatology fellowship at Brigham and Women's Hospital, and obtained a Masters in Public Health at the TH Chan Harvard School of Public Health. She is passionate about improving health care disparities and representation in clinical trials, and is honored to be a part of CBHN.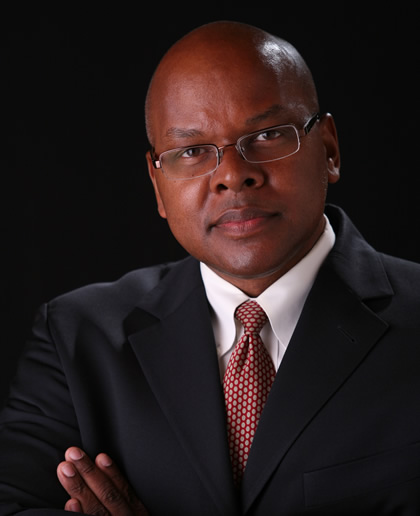 Prior to ConsejoSano, Abner was Founder and CEO for the Workplace Wellness Council of Mexico, now the leading corporate wellness company in Mexico. From 2003-2008, he was founder and Executive Director of AIDS Responsibility Project, driving the creation of CONAES and JaBCHA, the first business councils on HIV/AIDS in Mexico and Jamaica. Abner previously served as Chairman of the International Committee and member of the Presidential Advisory Council on HIV/AIDS (PACHA), appointed by President Bush in 2002.
Abner serves on the Board of Manifest MedEx and is also a member of the American Medical Association's External Equity & Innovation Advisory Group. He recently served on the Biden-Harris Policy Committee.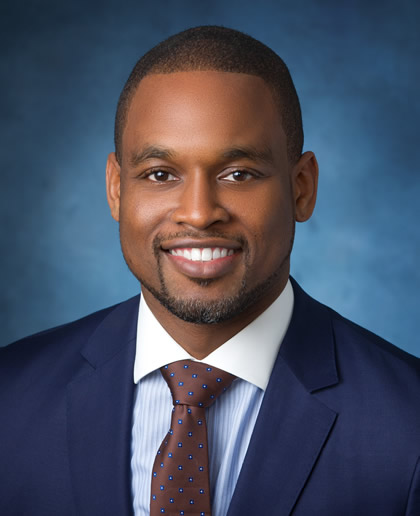 Ikenna (Ike) Mmeje, a dynamic execuƟve with robust hospital experience and a proven track record of success, is the Chief OperaƟng Officer (COO) for MemorialCare's Long Beach Medical Center and Miller Children's & Women's Hospital Long Beach.
Following his AdministraƟve Residency at MemorialCare a decade ago, Mmeje served in leadership roles at SuƩer Health and Tenet Health hospitals in California. Most recently CEO at Doctors Hospital of Manteca and COO of Sierra Vista Regional Medical Center in San Luis Obispo, he was previously AdministraƟve Director of Clinical and Research Services at Oakland's 819‐bed Alta Bates Summit Medical Center.
A Los Angeles naƟve, Mmeje earned his Bachelor's in Public Health & Social Welfare from University of California, Berkeley and Master's in Health Services AdministraƟon from University of Michigan. An American College of Healthcare ExecuƟves Fellow, he and his wife Renee have four children.