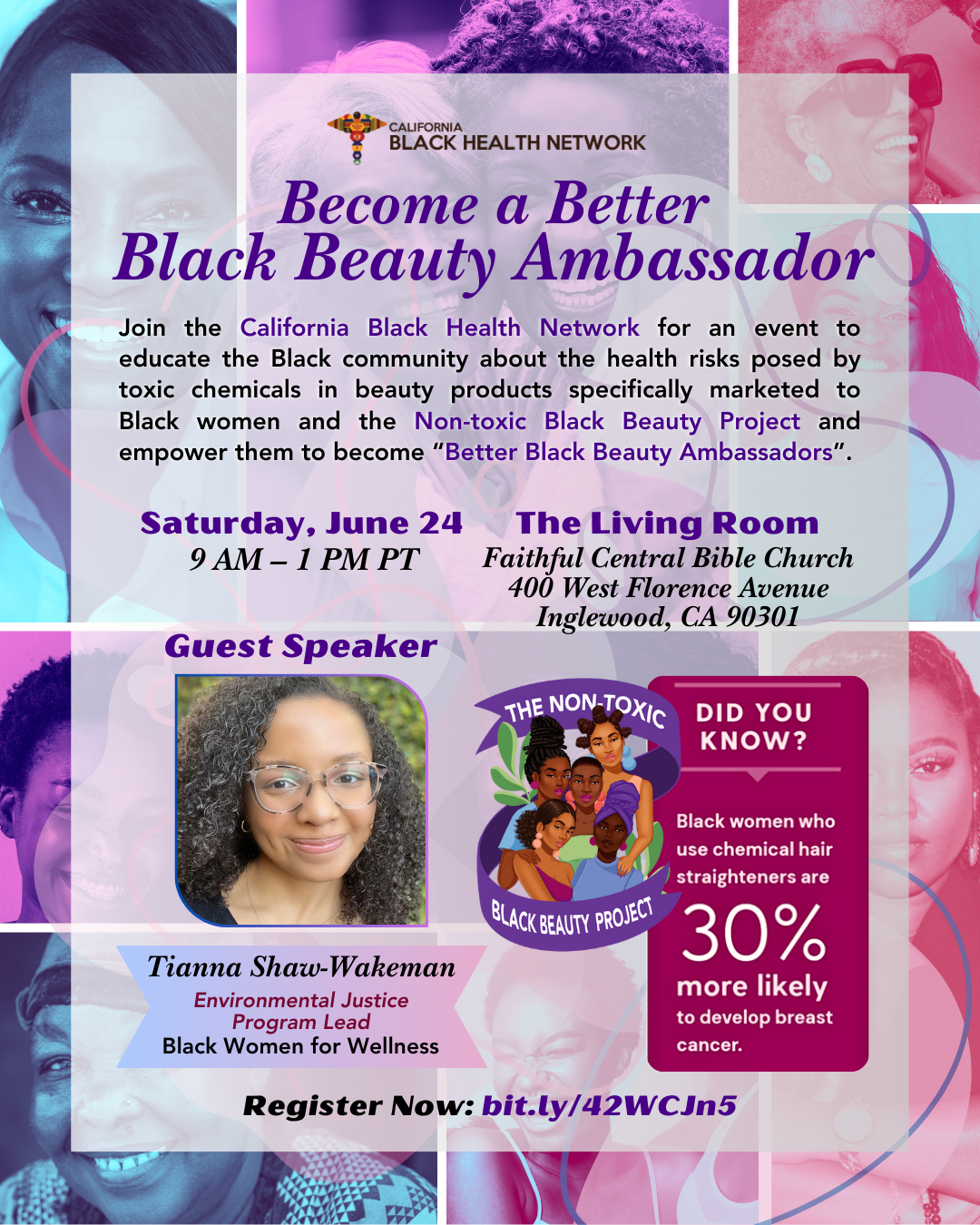 Community Training "Train-the-Trainer: Non-Toxic Black Beauty Project"
53
53 people viewed this event.
Join the California Black Health Network in our effort to educate and empower Black communities about the importance of embracing non-toxic and safer beauty brands.
We invite YOU – community members, healthcare providers, beauty industry workers, health advocates and more to become local community ambassadors. You will receive easy-to-understand training and resources about toxic products, the chemical ingredients found within them, and education about safe non-toxic beauty products created by Black-owned companies.
Why is this training important to you?
Did you know…
The average woman uses 12 different beauty and personal care products every day, exposing her to 168 toxic chemicals.
Many of these chemicals are "hormone disruptors" that have been linked to health conditions including diabetes, endometriosis, infertility, obesity, breast cancer, ovarian cancer, and uterine fibroids.
Even products that claim to be "natural" or "organic" can contain these dangerous chemicals.
You can protect yourself and your family every day from exposure to toxic chemicals just by choosing safer hair and personal care products. Every attendee will leave the event equipped with education, a training manual, and non-toxic beauty samples. Help us help you prioritize your health and the health of our communities.