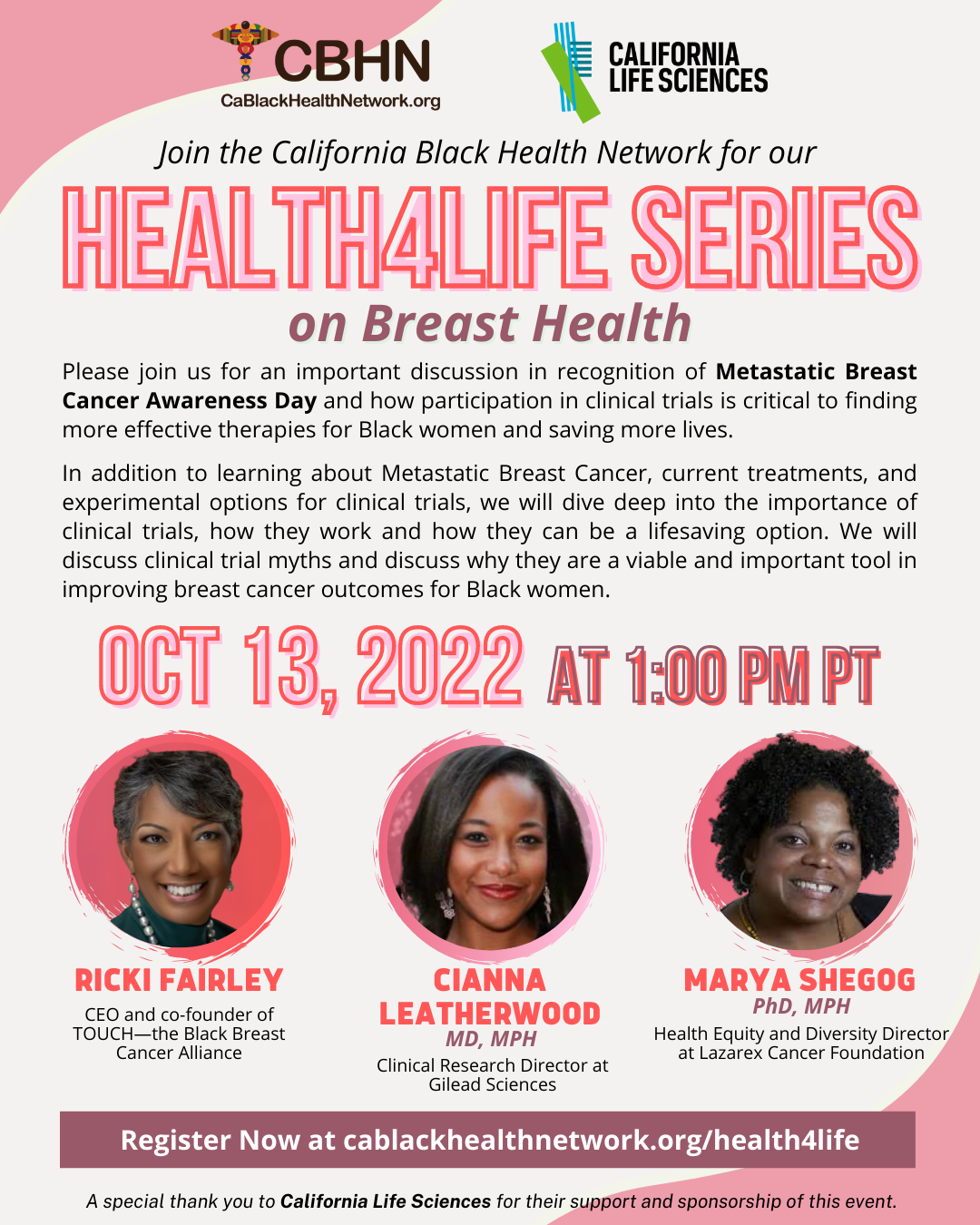 CBHN Health4Life Series on Breast Health – Clinical Trials and TNBC
167
167 people viewed this event.
Please join us for an important discussion in recognition of Metastatic Breast Cancer Awareness Day and how participation in clinical trials is critical to finding more effective therapies for Black women and saving more lives.
In addition to learning about Metastatic Breast Cancer,  current treatments, and experimental options for clinical trials, we will dive deep into the importance of clinical trials, how they work and how they can be a lifesaving option. We will discuss clinical trial myths and discuss why they are a viable and important tool in improving breast cancer outcomes for Black women.