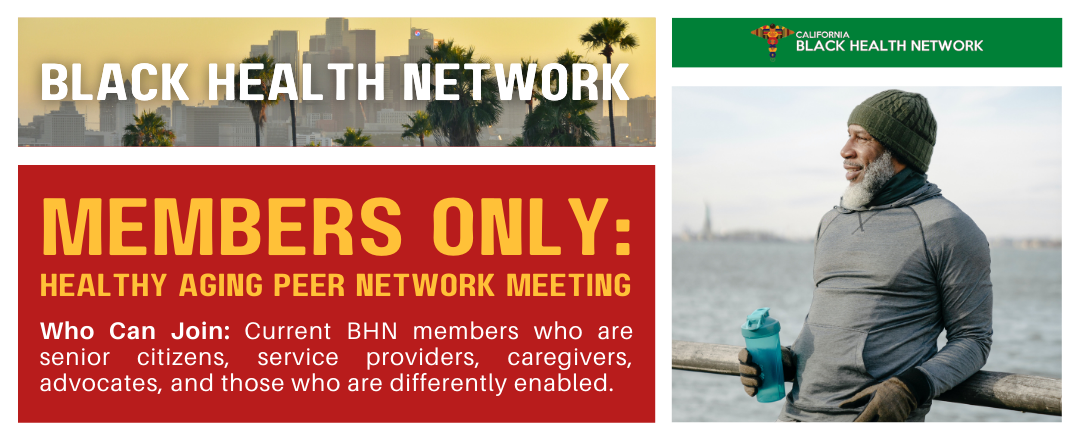 Healthy Aging Peer Network Meeting
251
251 people viewed this event.
Health professionals and seniors committed to the aging population will use this informal space to network with peers, suggest and plan events on behalf of the California Black Health Network (CBHN), share resources, and uplift aging issues facing the Black community. Peer network members will determine topics of interest to older adults, their families, and support professionals in addition to discovering best practices and ways to apply new skills in their extended networks, workplaces, and communities.
Who Can Join: Current BHN members who are senior citizens, service providers, caregivers, advocates, and those who are differently enabled.
Additional dates include:
9/27, 11/29